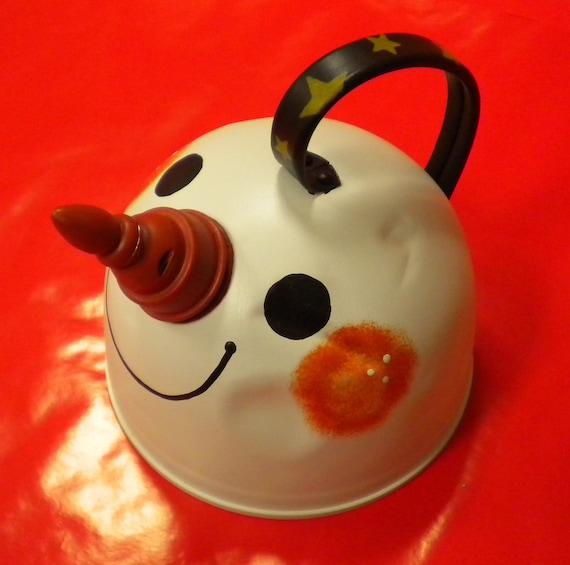 (
source
)
Good Morning! I hope that you guys are enjoying my list of Holiday Essentials! Next on my list is my favorite thus far; this absolutely adorable Snowman Tea Kettle! I don't know how my winter holidays have survived without it! I found this gem at Junk To Gem on Etsy! Isn't this adorable!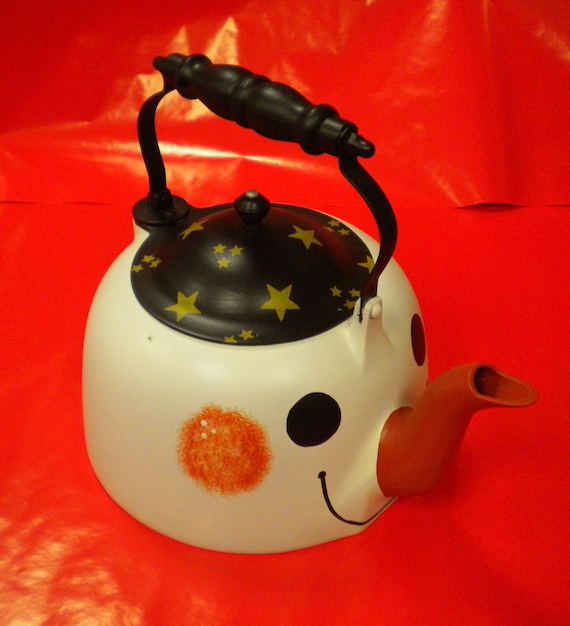 With such an amazing tea kettle, I will have to leave you with an equally amazing tea recipe for the holidays! Try this super easy, and super delicious tea recipe!
Spiced Holiday Tea
Ingredients
2 cups water
3 tea bags (unflavored black tea)
4 star anise
1 3 inch cinnamon stick
1 cup passion fruit nectar
3 tablespoons honey
2 tablespoons lemon juice
Directions
1. In a medium saucepan bring water to boiling. Add tea bags, anise, and cinnamon stick. Reduce heat. simmer, uncovered, for 3 to 5 minutes. Discard tea bags and cinnamon stick. Stir in nectar, honey, and lemon juice. Heat through.
2. Pour tea mixture into four heat-proof cups, floating a star anise on top of each. Makes 4 servings.